Description
FEATURES
CUSTOMIZABILITY TO SUIT YOUR GAMEPLAY
In order to unleash the full potential of your skills, you'll need to maximize the tools at your disposal. Meet the Razer Basilisk Essential—the gaming mouse with customizable features that allow you to achieve extended controls for an edge in battle.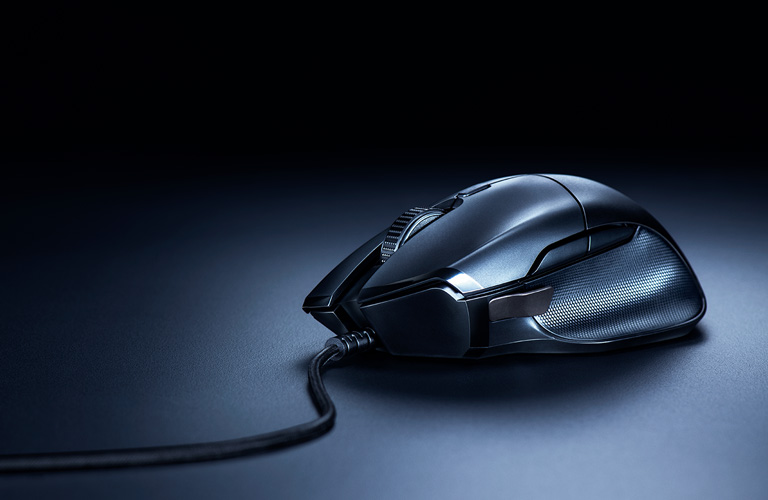 UNLOCK EXTENDED CONTROLS WITH THE MULTI-FUNCTION PADDLE
Using the multi-function paddle, you can activate programmed macros and functions that help you adapt to different scenarios in the game. Here are some ways to utilize the paddle for an unfair advantage:
Push-to-Talk
We've designed the paddle so it feels natural to press and hold when talking just like a walkie-talkie in your game.
DPI Shifting
Hold the paddle in for low DPI aiming to snipe in FPS games, and then release it to shift back to your default setting.
Press & Hold Function
Whether it's to charge a special attack or heal yourself, use the paddle for quick press and hold functions.
Native 6,400 DPI Optical Sensor
Gaming-grade precision for better control over your movement.
7 Customizable Hyperresponse Buttons
Assign macros and secondary functions for extended controls.
Razer™ Mechanical Mouse Switches
Fast response with a durability of up to 20 million clicks.
Powered by Razer™ Chroma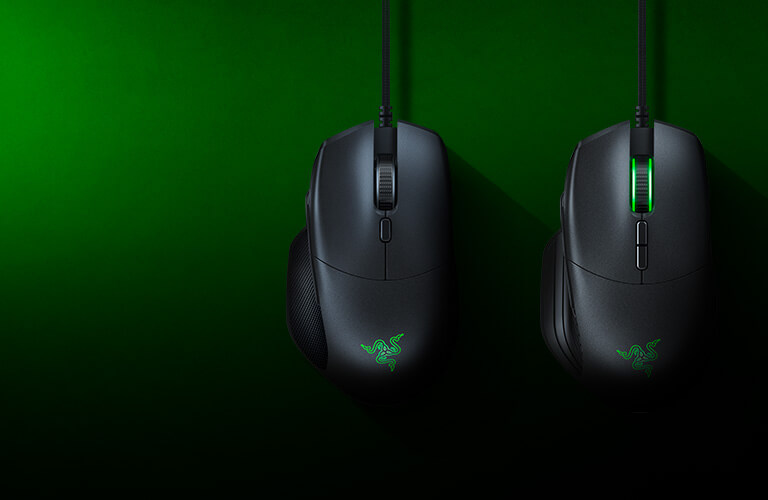 With 16.8 million customizable color options.
RAZER BASILISK ESSENTIAL vs RAZER BASILISK
Unlock customizable controls with the Razer Basilisk Essential—with a fully configurable multi-function paddle and 7 programmable buttons, or take it to the next level with the Razer Basilisk—featuring two multi-function paddles in different lengths, adjustable scroll wheel resistance and 8 programmable buttons for greater control.
SPECIFICATIONS
Model
BASILISK ESSENTIAL
At a glance

True 6,400 DPI Optical Sensor
Multi-function Paddle
Right-handed Ergonomic Design
7 Customizable Hyperesponse Buttons
Powered by Razer™ Chroma

Specs

True 6,400 DPI Optical Sensor
Up to 220 inches per second (IPS) / 30 G acceleration
Razer™ Mechanical Mouse Switches
Seven independently programmable Hyperesponse buttons
Gaming-grade tactile scroll wheel
Ergonomic right-handed design with enhanced rubber side grips
Razer Chroma™ lighting with true 16.8 million customizable color options
1000 Hz Ultrapolling
Razer Synapse 3 enabled
Approximate size: 124 mm / 4.88 in (Length) X 75 mm / 2.94 in (Width) X 43 mm / 1.69 in (Height)
Approximate weight: 95 g / 0.21 lbs (Excluding cable)

Warranty
2 Years
Note

***Features, Price and Specifications are subject to change without notice.